ABOUT US
Teaching others to enjoy the sea
This is our purpose. Our goal is to convey our passion for the sea to everyone, and to share this way of life. Passion for sailing on the sea includes the feel of a boat, the sound of a 15 knot wind, the thrill of gliding atop the water, and the excitement felt when using a trapeze harness. This is the freedom that only the sea gives to you.
We call it our passion.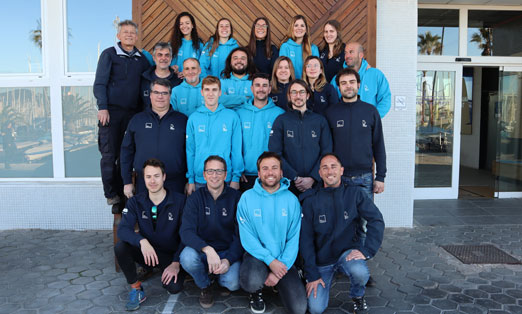 WHO ARE WE?
We are the Barcelona Municipal Sailing Center, the gateway to Barcelona's sea.
Our aim is to promote the world of sailing as a sport and as a lifestyle. Anyone who wants can get in contact with the sea through any of our disciplines and will live an unforgettable experience!
We offer a wide range of activities for all kinds of people and groups: individuals, companies and organizations, or schools.
Our instructors are trained and prepared to teach the art of sailing at all levels. With them you will learn to enjoy and love the sea and this sport. All our instructors are qualified and registered in the Official Register of Professional of the Catalan Sports Council.
The school is recognized and managed by the Catalan Sailing Federation and we base our sailing teaching style on the Catalan Sailing School's standards.
HISTORY
Sailing Barcelona was created in 1992 as the Barcelona Municipal Sailing Centre.
It was designed as part of the sports facilities built by the City Council for the Olympic Games of Barcelona '92, with the aim of becoming the sports gateway to the sea for the citizens of Barcelona and any sailing lover.
Over the years, Sailing Barcelona has been and is a place to discover the feeling provoked by dinghy sailing, windsurfing and yacht sailing, as well as a training space for all those who already practice and enjoy this sport.
In 2012 we started a growth project to incorporate new activities like Paddle Surf, Kayaking and Diving. Our claim is to improve and innovate our services, so that our actual and potential clients can enjoy and learn new ways of interacting with the sea.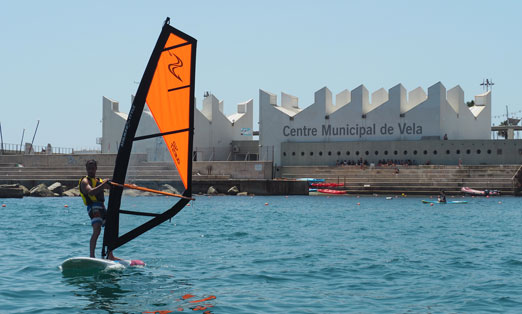 Francesc Fayol
Center Director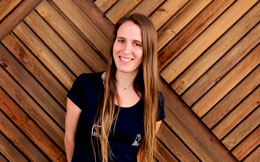 Regina Cameron
Marketing and Promotion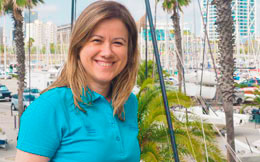 Alicia Magallón
Administration ans Schools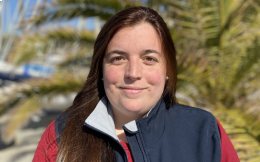 Leyla Rovira
Customer Service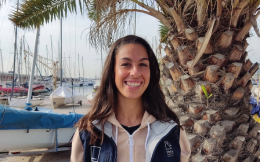 Sílvia Seguer
Customer Service
Marc Bernal
Customer Service
Nicolle Rodrigues
Customer Service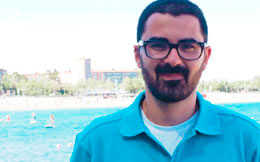 Victor Sarrià
Image
Yeray Cruces
Maintenance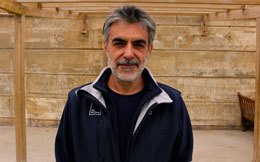 Gonzalo Ferrer
Maintenance
Laura Morer
Coordinator
Gerard Bosch
Coordinator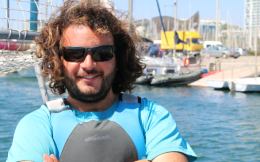 Carlos Roca
Coordinator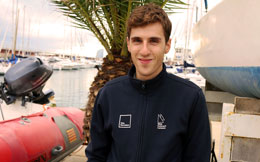 Pol Casellas
Instructor, Social networks and Image
Jana Jiménez
Instructor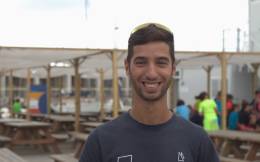 Xavi Hernandez
Instructor
Gorka Cebrián
Instructor
Nil Fontan
Instructor
Mar Vila
Instructor
Mar Salas
Instructor
Samy Bombardieri
Instructor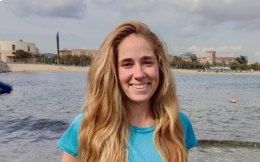 Gisela Solà
Instructor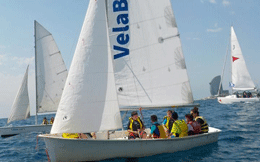 Raquero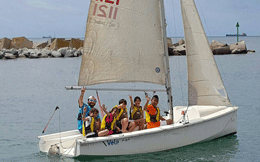 Dam 5.5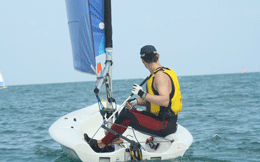 Laser Pico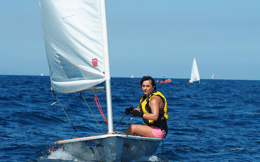 Laser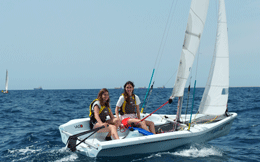 Laser Vago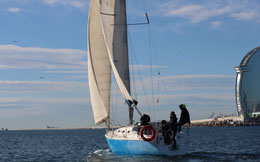 Ro 300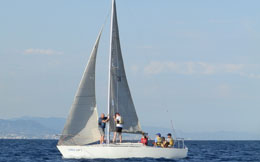 J24
First Class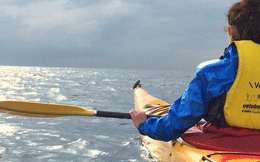 Sea Kayak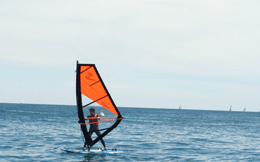 Windsurf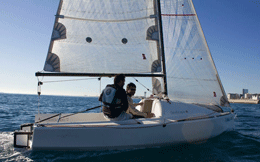 Sea Scape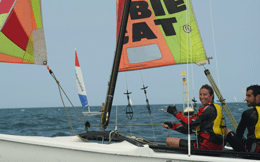 Hobie Cat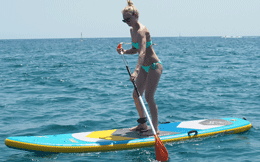 Paddle Surf
Open Kayak